Advertising Agency
Count on Smart Eventi to deliver your next advertising campaign. We are the perfect partner for planning and conducting advertising campaigns across digital and traditional channels. We will help you achieve your goals, monitor the results, and plan you.
Contact Us
Your bespoke advertising agency
We implement cross media marketing campaigns and projects that allow you to get measurable results for your advertising investment. Combining the use of the most innovative paid advertising media with that of traditional advertising, we can devise advertising campaigns to match your needs. This type of advertising campaign, especially on social media, will have a genuine impact on consumers, improve your brand reputation, and convert any economic effort into market reach for goods and services.
Porsche Temporary Showroom
We needed to find an elegant and practical space in a high-traffic and easy-to-reach area of Milan.
Porsche
A first class creative agency
Smart Eventi is the creative agency in Milan that will help you find innovative solutions to implement the most suitable branding strategy to convey your message through the definition and development of your brand identity. We will plan your marketing strategy and create advertising campaigns by studying and developing strong naming for your brand, starting from a strategic positioning analysis. This way we help you decide how to invest your advertising budget and communicating through online and offline media in the most coherent and effective way. Our marketing and positioning strategies aim to reach your target audience, maximise profit and ultimately support your business success. The demand for virtual events and trade shows is steadily increasing, as is the call for remote meetings and digital events to present new products and services to clients. If this is what you need, we will help you create a unique and memorable event that reflects your corporate identity.
Disney's "Beauty and the Beast" premiere
We coordinated the event for the Italian premiere of the film "Beauty and the Beast" and for the sumptuous red carpet that awaited the evening's guests. We also created branded forex installations for the photo ops. The entire event was then broadcast live on TV and social media.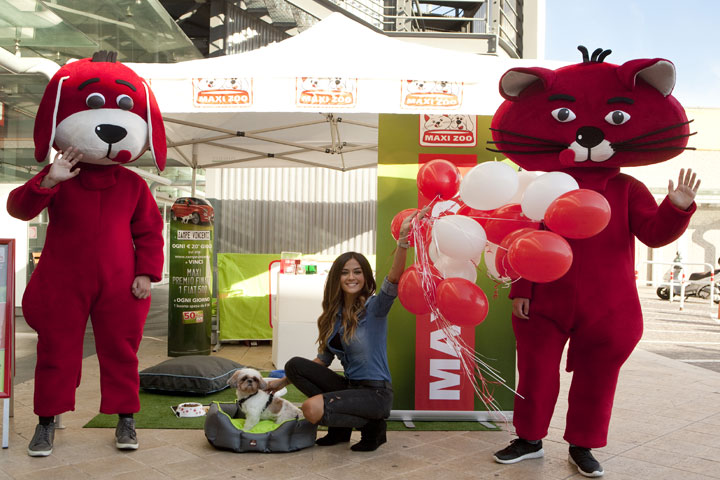 Maxi Zoo Guerrilla Marketing
Our guerrilla marketing campaign, combined with an InStore promotion, resulted in the MaxiZoo shops involved registering an average turnover of four times the usual amount on the opening weekend we were responsible for, despite being located in industrial and sparsely populated areas.
Are you looking for a marketing agency in Milan?
Smart Eventi is the perfect marketing agency in Milan to promote your business through targeted marketing campaigns and innovative techniques, while remaining true to your corporate identity. Did you know that a graphically appealing website is a crucial element in a company's identity? Smart Eventi provides a cutting-edge creative consultancy service to make your website a powerful promotional tool.
This is why many successful companies on the international market entrust us with their online and offline communication.
Successful campaigns for our clients
One of the most important events for which we handled both the entire organisation and most importantly the marketing campaign was the Pleasantville festival. It was a 50s-themed two-day event, for which we devised the format and took care of the online and offline promotion in the area, and for which we found local and national sponsors. The total attendance was 25,000 people. We also took care of billboards in neighbouring municipalities, commercials for local radio stations and advertising on local events magazines. The event was a resounding success on both days.
One of our most successful advertising campaigns was commissioned by Shopyq. We were in charge of developing and organising a communication plan for our client that included streetmarketing activities, billposting in the busiest parts of the city, and the organisation of events for the launch and promotion of the application, which was born with the idea of creating a community for customers and shopkeepers. The goal was achieving greater visibility for local traders in Milan.
For our loyal client Estée Lauder we organized the event for the launch of the new Michael Kors signature summer fragrance. An event dedicated to journalists and influencers that communicated the contrast between the city and the tropical beaches, a contrast found in the rooftop with a breathtaking view of the Milan skyline proposed as location. Tropical-themed setup, palm trees, deck chairs and chiringuito where the predominant color was pink, inspired by the perfume packaging. The catering made using ingredients in the perfume and spices that were reminiscent of tropical countries also reflected the theme with highly sought-after finger foods.
Want to make history with your brand? Contact us here. We will be the right advertising agency for you