Public Relations
Expand your network through our PR and digital PR activities. We deploy the best online and offline channels to reach influencers, journalists, and industry bloggers to spread the word about your company or your brand.
Contact Us
A Milan-based PR agency to boost your brand storytelling
Finding the right public relations agency in Milan is not easy: this city is at the forefront of the communication and marketing industry, and it can be difficult to find your way around and pick out the right service for your specific needs.
Smart Eventi focuses its clients' demands and creates a compelling storytelling about your brand or product, using all the necessary public relations activities and creating a comprehensive media strategy. We understand that words are powerful tools and we will forge strong relationships between companies and individuals, between brands and consumers, between businesses and institutions, media and other relevant players in your industry.
Creating and managing two-way, long-lasting relationships between companies and relevant stakeholders is the basis of every public relations agency's work.
Press Day
The press showed great interest in our event. In the following months, we got plenty of printed-press and digital coverage.
Widian Aj Arabia
The public relations agency that creates a perfect storytelling around your core values
Smart Eventi is the Milan PR and communications agency that will deliver the best results in creative and innovative ways. A PR agency handling content marketing needs to create an articulate and effective narrative that can make a difference. We will handle you company's external relations by working on a wide-ranging promotional strategy, to create a consistent and effective message.
Creation of an editorial plan, analysing your target audience and generating engagement represent only a part of digital strategy that our social media marketing agency and digital pr is able to develop to achieve your kpi.
If you need to tell your brand story on several levels, Smart Eventi will deliver an integrated and organic, original and engaging consultancy service, with the support of our press office.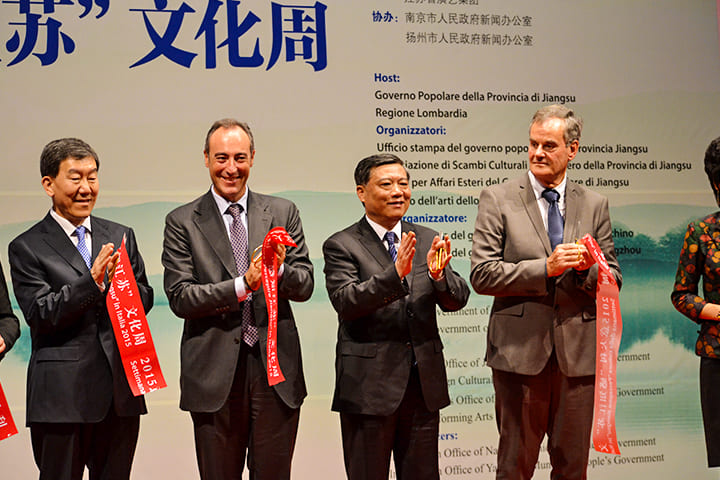 Discovering Jiangsu Event
The promotion board of the Chinese province of Jiangsu entrusted us with organising the 'Discovering Jiangsu' exhibition to promote their country's tourism, craftsmanship, and art on the only Italian date of a European tour. We took care of the full opening of the exhibition, with cultural associations, journalists, bloggers, television broadcasters and high-ranking personalities from the Chinese government.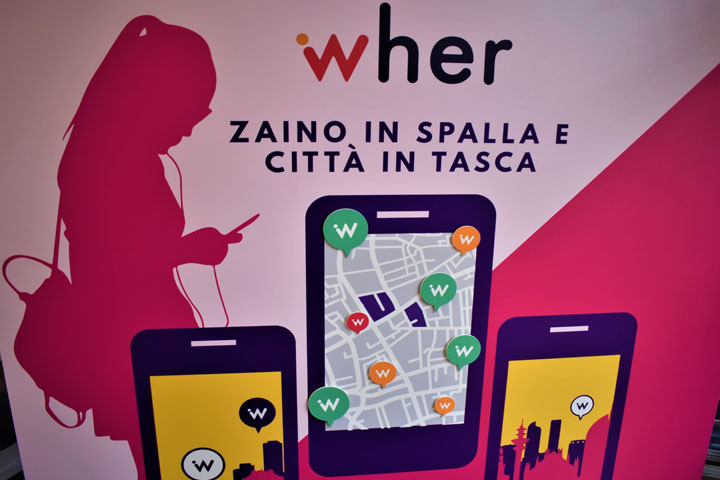 Wher Press Day
Wher is the first rating app for the streets and neighbourhoods of Italy and Europe. It's based on an all-female community. We managed the event for its Italian launch, with our press office reaching out to journalists and influencers to review the app.
Our PR team will select journalists, bloggers and influencers to reflect your event's core values
Public relations is an indispensable element of corporate communication. Having a top-quality product or service is only useful if you can convey it to those who may need it through an effective advertising campaign. We can identify the most suitable stakeholders for each industry and we have managed effective campaigns together as well as successfully planning events, press days, and product launches. Our press office will seek out journalists, bloggers, and influencers, both Italian and international, who are on target with your brand's values and have an excellent level of engagement with your target audience.
Clients who have chosen our public relations agency
Cross media campaigns are our passion. Here are some events for which we handled an effective pr campaign together with the event planning
Together with Maybe agency, we oversaw the planning of a week-long promotional event for the well-known brand Frontline. We chose a modern and versatile space in Corso Como that provided excellent visibility and made it easier for the journalists we contacted to reach the venue. Every afternoon there was a live webcast featuring animal care and welfare tips. The event was covered multiple times by all of the relevant industry media.
We also handled the press day for the presentation of the new fragrance Basil & Neroli by Jo Malone, where journalists were invited to try the product in the form of candles, soaps, room perfumers and perfumes, thus testing it in advance and publishing their reviews in various fashion articles.
Finally, for the official launch of the new Citroën C3 UPTOWN car, we created an event with a dedicated corner featuring barbers who were available to enhance the guests' look with a special wax from Tonsor, which sponsored the event. The gimmick behind it was that Tonsor wax is suitable for polishing the car's bodywork. Bloggers and influencers got styled, some of them got a hipster look, others went with something more traditional. The event was very successful on social media, thanks to the guests's popularity and the carefully managed aesthetics of the whole operation.
Looking for a PR agency to support your event? Contact us, we have the perfect solution for you